Sports bettors around the world usually bet on the sports discipline that is the most popular in their country or even continent. So, we can see how many bettors in Europe place wagers on soccer, those in America prefer football, and in India, we have the majority of players who enjoy betting on cricket. However, pentathlon is a dream sport for any type of bettors since it combines five different sports into one.
Today, athletes that compete in pentathlon are some of the fastest and enduring sportspeople in the world. Therefore, it can be quite thrilling to watch them compete as you try to guess which one will perform the best on a sportsbook platform. Betting on pentathlon is highly recommended to bettors worldwide, and in this short guide, we'll take a look at different options that are available to modern bettors when it comes to this majestic discipline.
Betting On The Winner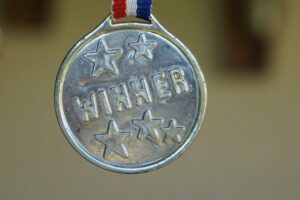 Bettors who decide to try out betting on pentathlon can choose between many different betting markets. Some bookmarks will offer you the opportunity to place a bet on individual disciplines, but there will always be an option to bet on the overall event. And one of the simplest and easiest ways that you can do this is by guessing who the winner will be. All you have to do is stake your money on the athlete that you think will win the entire event and that's it. If you guessed right, then you will have a winning bet.
Betting On A Particular Place
Another great option is betting on a particular place for the athlete of your choice. This means that for example, you think that a certain athlete can finish the competition in the top 3 or top 7 places. And as long as the athlete that you have picked doesn't finish below the estimated number of places your bet will be a winning one.
Betting on Individual Disciplines
This option allows the bettors to place a wager on the athlete that will have the best performance within a particular discipline. If you are a fan of pentathlon and you know which athlete performs the best in swimming or show jumping, this might be the best option for you. It's less risky than trying to guess who will win the entire event, but it can still feature amazing odds.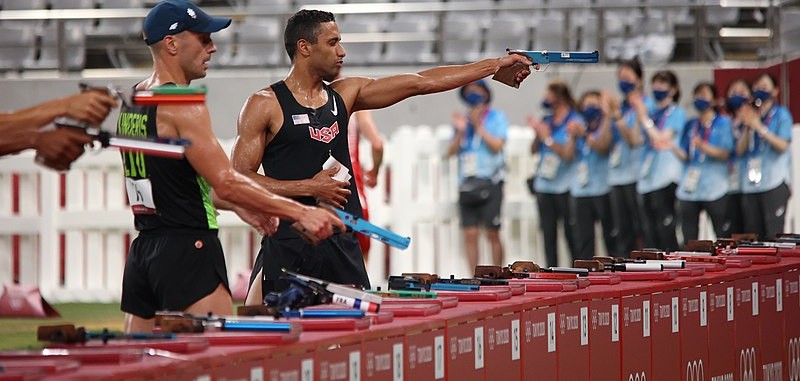 Betting On A Match-Up
If you know that a particular athlete is better in several disciplines than another competitor, then match-up betting is something to try out. In this betting market, you are offered to choose between two athletes. And the one you've picked needs to be ranked higher than the other one so you would have a winning bet. The athlete that you have picked doesn't need to be the winner of the overall competition nor the winner of a particular discipline. All they need to do is position themselves higher on the scoreboard than their matching athlete.