There are certain health benefits to owning smartphones – believe it or not. It can be difficult to keep track of specific health issues or get in shape with health and fitness apps, but they do make it easier to achieve your fitness goals. Even though fitness apps are not as popular as social media apps or games, there are tons of them on both Google Play Store and AppStore.
Interested in improving your overall health? There are some apps that can help you on your way.
Fooducate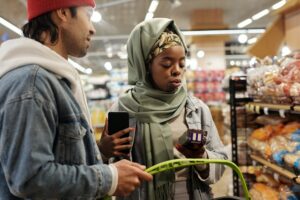 This free app is available to both Android and iOS users. The process of eating healthy can be difficult sometimes. With this app, you can choose a product from the supermarket shelf and quickly find out all about it. It can show you useful information like how much sugar is in the food, whether it contains genetically modified ingredients, or how much trans fat is included.
Moreover, it offers tips to aid in weight loss and help you watch your diet.
MyFitnessPal Calorie Counter
Despite all the resources available nowadays, many people fail to notice that the key to weight loss is in your diet. Actually, it is in your metabolism and staying in the calorie deficit. A number of apps exist to track your food intake, but few are as comprehensive as Calorie Counter. The application also features a food database with over 6 million items. After you enter how much you've eaten and how many servings you had, it automatically calculates the calories, carbs, fat grams, and protein and shows how many calories are left in your daily recommended allowance.
MySugr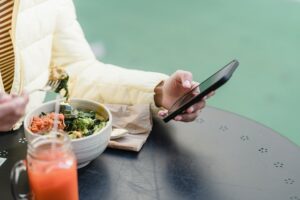 Keeping your blood glucose levels in check is important if you have diabetes. Apart from just acting as a diary, MySugr can detect trends and patterns among your meals, and suggest adjustments you might want to make.
The app is free and available to all iOS and Android users.
Obtaining expert diabetes advice and printing reports for your doctor can be obtained for an additional fee.
8fit Workouts & Meal Planner
With 30 Day Fitness, you can automatically track your fitness goals and achievements, and you will receive motivating workout reminders when you need them. With video instructions, you can do a variety of workouts for your abs and glutes, thighs, hips, and entire body. You can create a tailored diet and exercise plan for maximum success using the 8fit app. With this app, you're provided with a guided program that helps you eat better, lose weight, or get fit with a variety of personalized meal plans, and workouts. Also, you'll have access to content that explains how various nutrients and workouts benefit your health.
Nourishly
With this easy-to-use system, you can keep track of your nutrition goals and habits.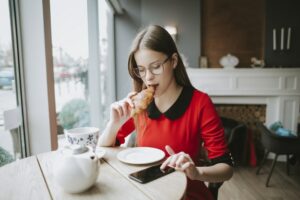 Moreover, you will be able to track the changes in your mood, your mental health, your daily activity, as well as your dietary habits. Food-related health concerns like diabetes, cardiovascular conditions, and digestive issues are best addressed by this app. This holistic method of treatment emphasizes the mental as well as the physical well-being of the user. It's awesome getting safe, secure, and consistent support from your dietitian, nutritionist, doctor, trainer, or whoever else you have on your team, right there in the app.