If you are someone who recently discovered their passion for sports and sports events, like the Olympics, then you should definitely check the pentathlon. It's another competition that dates way back to Ancient Greece, and it was actually a part of the Ancient Olympics Games. The word means five competitions, and as the name suggests participants are competing in five different disciplines. Here we will go over a brief history of this event and how it evolved over the years.
History of the Pentathlon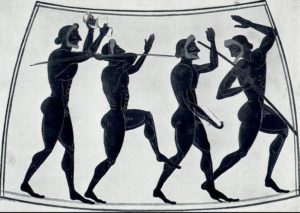 As mentioned the competition dates back to the ancient Olympics, more precisely 708 BC.
It was closely tied to Greek culture and mythology at the time, and the goal of the participants was to impress the audience with feats of strength much like the heroes from Greek mythos.
It made its return back to the Olympic games back in 1906 in Athens and athletes had to compete in the following disciplines:
Standing long jump
Discus throw
Javelin throw
192-meter run
Greco-Roman wrestling
The idea is that a warrior should excel in all of these disciplines in order to triumph over their foes. In order to preserve the spirit of that competition and yet make it about the more modern warriors or soldiers, the event was slightly altered. So, a modern pentathlon competition was introduced in 1912 and it included the following disciplines:
Épée fencing
Pistol shooting
Freestyle swimming
Horse riding and show jumping (using an unfamiliar horse, drawn at random)
Cross country run.
In the year 2004, paralympic pentathlon was added to the games. Allowing those who are physically impaired to compete against one another in these disciplines.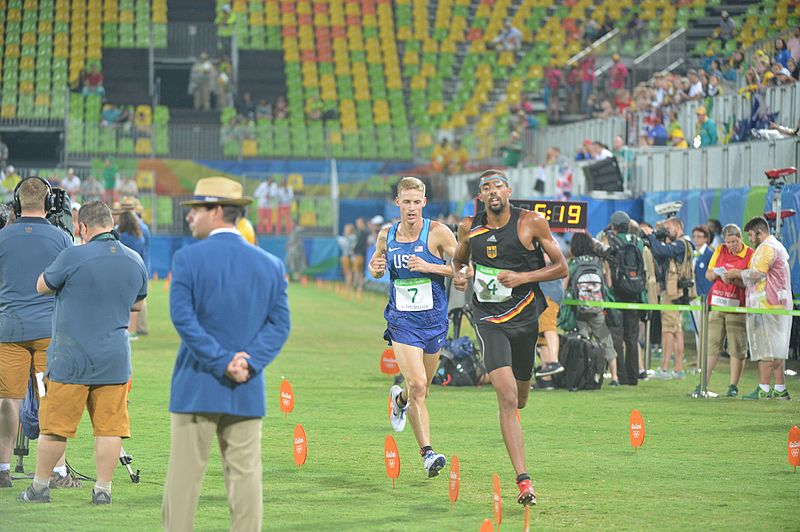 Why is Pentathlon so Interesting
Unlike other Olympic sports, pentathlon allows competitors to test their mettle in different disciplines and the one with the best overall score wins. So, being a skillful shooter, or sword fighter, or swimmer isn't enough to triumph here. You have to excel in all of these disciplines which is way more challenging. Your speed, reflexes, precision, endurance, and ability to handle animals are all put to the test, and as you can see there are not too many synergies between all of these activities. Meaning, those who win are truly exceptional individuals, just like the heroes from Greek mythology.
Moreover, the competition doesn't particularly test your raw strengths, so none of the competitors look like anyone from the strongest man competition. It serves as a more realistic representation of what an ultimate soldier should be like. Someone who is more agile, able to adapt to unknown situations, someone who has an energy-efficient body, and possesses precision and finesse in combat maneuvers.