Even though we must wait for more than two years until the next UEFA Euro 2024, sports fans around the world like to know what they can expect so they can prepare themselves for the big event on time.
The Euro 2024 also known as the 2024 UEFA European Football Championship is the 17th men's international football competition that happens every four years. In 2024 this prestigious competition will take place in Germany, the proud nation that won three of these championships. In this article, we'll take a look at everything that we know so far about Euro 2024.
More About The Host And The Venues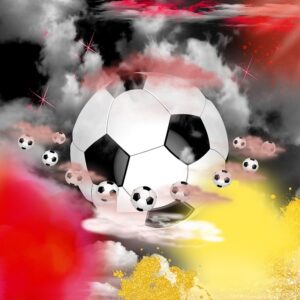 In September 2018, Germany was selected as the next country that would host the 17th European Championship.
However, the only other country that was bidding for the position of host was Turkey. And the honors went to the nation that holds three UEFA Euro Cups. The other two times that Germany hosted this event were in 1988 and in 2006. 
Luckily for football fans, Germany is packed with amazing stadiums where the games will most probably take place. With most of them, seat availability ranges between 70,000 and 40,000. So, this means that finding the tickets for at least one event shouldn't be a problem.
The confirmed locations that will host the upcoming soccer (football) matches are BVB Stadion Dortmund, Arena AufSchalke, Arena Munich, Olympiastadion Berlin, Stadium Leipzig, Arena Stuttgart, Volksparkstadion Hamburg, Arena Frankfurt, Arena Dusseldorf, and Stadium Cologne.
It still hasn't been confirmed which of these venues will hold the finals. However, since Olympiastadion Berlin has the greatest audience capacity, our bid is on them. Most of these venues proved to be perfect locations for hosting an event of this magnitude, since they were already used for the World Cup of 2006, with the exception of Dusseldorf Arena.
What Are The Most Important Dates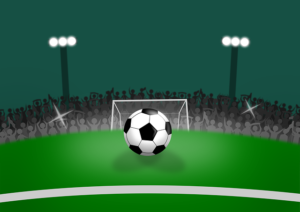 So far we know three things. Firstly, the final draw of the tournament will be held in December of 2023. This stage is as important for some fans as the main event. And secondly, we know that the main event will take place somewhere from June to July in 2024. 
Also, we know that the play-offs will most likely take place in March of 2024.
More precise dates will follow as soon as we know more about those teams who will participate in Euro 2024.
Which Teams Will Play in Euro 2024
For now, we only know that Germany will qualify as the hosting country. The other 23 empty sports will be filled after the qualifying matches end. The European Qualifiers are expected to compete from March until November of 2023. After November, the competitors will enter the final stage before the main event, or the play-off. By then, Euro 2024 will have all of its participants known, which is something that most soccer fans in Europe are looking forward to the most.